Weston Property Management
Let us manage your Weston rental property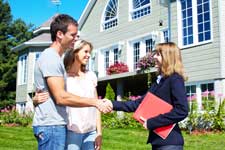 Our Name Is On The Door
The company's brand is our name. We work tirelessly to build mutually respectful and long lasting relationships with our clients. We are residential rental property managers and real estate experts. As our clients, you are guaranteed access to us. We pride ourselves on quality and prompt service to our owners and our tenants.
We offer a full range of property management services tailored to you as an investor, homeowner, or landlord. We manage residential rental properties owned by individuals like you. These rental properties include single family homes, townhouses, villas and condominiums. We service the following Broward County, including rental properties in Cooper City, Weston, Pembroke Pines, Miramar, Hollywood, Dania, Plantation, Sunrise, Weston, and surrounding areas.
The Shapiro Group, Inc. will get you the best return on your investment (ROI) handle the hassles of owning rental property… while you have a life.
What we provide as your Weston property manager:
+
Keeping any rental property vacancies short lived
Extensive and thorough screening for responsible tenants
All leases are drafted by a real estate attorney
Managing security deposits in accordance with Florida Statues
Addressing tenant issues quickly and professionally
Because of the number of properties we manage, our licensed vendors give us reputable, quality and very reasonably priced repairs and maintenance with a quick turnaround time.
Inspecting your rental property for tenant compliance issues, and deferred maintenance issue's on a frequent basis.
Computerized monthly statements, compiled year end statements, 1099 MISC for IRS.
Efficiently handling evictions when necessary because "if your tenant doesn't pay they cannot stay."
We are your efficient rental property management team
Benefits of using The Shapiro Group, Inc.:
+
Rental Property Management Services Performed
Marketing your rental property to potential tenants and minimizing vacancy rates
Maximizing rental income and collecting rent
Effective screening of potential tenants
Lease preparation and signing
Identifying and supervising maintenance
Providing move in and move out reports
Paying obligations (taxes, insurance, association fees, landscaping, etc.) and delivering monthly and year end statements.
Our Rental Property Management Philosophy
+
Your rental property is handled by experienced professionals who will oversee all components of the process so that your asset performs to its highest possible potential. We believe in the team concept with our client owners, tenants and vendors. We work hard at keeping all parties happy while profits and appreciation and equity continue to be maximized.
Proper screening is the key to limiting losses to unqualified occupants. In rare cases when good occupants become troubling, we have the experience and legal representation that handle these evictions in the most expeditious manner.
How We Are Different From Other Rental Property Managers
We manage your home as if it were our own.
The Shapiro Group is always available to help owners and tenants with any problems that arise. We are in your property once a month and make sure that your asset is taken care of.
We continually invest time and money to stay informed about the latest real estate rental laws, technology and promotional possibilities.
Marketing Your Rental Property
+
In marketing your rental property the goal is finding responsible and financially stable individuals and/or families looking to rent a single family home, villa, townhouse or condo in the appropriate geographic area.
We know the rental marketplace in the communities in Broward County, FL. We know when the rental market is hot and when it is more challenging. We are experts at establishing the right marketing budget to get your property rented as quickly as possible.
You are paying bills for your property when it is sitting empty. You need your property rented as quickly as possible to receive rent and offset your expenses. We know where and how renters are searching for properties for rent. We know what marketing messages work: what to highlight about your property, when to include a photo, and other advertising basics to get your property rented.
There is so much more to effective rental property management services than advertising and merely creating a free Craigslist listing.
Screening Potential Renters
+
This is a crucial step in reducing rental headaches. Potential renters screening includes contacting references, determining financial stability, credit reports, checking online social media and performing background checks. Our background checks include the national terrorist action list, a civil search for any evictions, a criminal search for felonies and sexual predators.
Inquire About Our Services
(954) 434-0175
On-going Property Inspections
+
We drive by rental property under our management usually every 7 to 10 days. We enter the property once a month to change the AC Filter, which helps us to identify any potential lease violations and determine if there are any maintenance issues to address. This visit also allows us to help the tenants understand and follow their contract obligations.
Financial Statements
+
You will receive comprehensive monthly statements, year end income and expense statement and IRS 1099 MISC. If you are a foreign investor we are familiar with the requirements.
Direct Deposit of Your Rent Checks
+
Collection and distribution of rents is an important part of our service to owners.
You receive your money in a timely manner with deposits of your rent check proceeds made directly into your bank account.
Day to Day Management and Maintenance of Your Asset
+
All maintenance and management issues are taken care of in a timely and efficient manner. All tenants submit a work order so we can track problems, get the exact issue identified and then dispatch and coordinate quality vendor services on a timely basis.
Conditional Reports upon Move In and Move Out
+
Many companies and landlords do not have a detailed system for documenting a property's condition prior to move in. Thousands of dollars are often lost during move out for the property owner as well as the resident.
We do a 80-120 page complete detailed report including photos at move in and move out which takes the guesswork about when something was damaged and who is responsible for repair or replacement.
Lease and Lease Compliance Issues
+
Leases are written for 12 months. They are drafted and reviewed by our attorney, who specializes in Landlord/Tenant Law.
Security Deposits
+
Security Deposits are collected at lease signing and are held in a Florida Bank in a non-interest bearing Escrow Account according to Florida Statute. Security deposits are returned according to the statute which is stated in the lease.
Evictions
+
Even with the best screening, sometimes a renter's ability to pay rent becomes a challenge that they cannot overcome. When all options have been exhausted, and we must proceed to evict, we act accordingly and efficiently with our attorneys. We will handle all that is required and have you participate in the process only when necessary.
Weston Area Information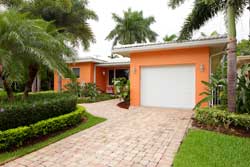 Weston, Florida, Approximately 27 square miles in land size, with a population of 65,672, Weston is located in southwestern Broward County, Florida, is 8 miles W of Sunrise, Florida and 27 miles NW of Miami, Florida.
The city is included in the South Florida metropolitan area. It's regarded as an upper middle class/affluent community. In 2006 Weston was ranked 20th by Money Magazine on their "Biggest Earners" list.
November 2019 Events around Weston include:
+
Weston Foreign Film Series - Perfectos Desconocidos (Mexico)
Date: 11/11/2019 7:30 PM - 10:00 PM
Location: AMC Weston 8
1338 SW 106 Avenue Sunrise, Florida
Perfectos Desconocidos (Mexico)
Showtimes: 4:45 p.m. and 7:30 p.m.
What begins as a provocative party game quickly becomes a wild ride full of twists and "textual tension" in this comedy about the secrets we all carry in our pockets.
Individual tickets: $8 per film, limited availability Series ticket:$35 (November - March)
WestonNights Outdoor Concert Series: The Pixels 80's Experience
featuring the Pixels - Retro 80's Experience
Date: 11/16/2019 7:00 PM - 10:00 PM
Location: Regional Park - Event Stage
Perfect for a date night or family fun night! Bring your own lawn chairs or blankets and come early to pick your perfect seating location. Admission is FREE.
The event stage is close to the park's largest playground, which is a plus for those with smaller children. A variety of Food trucks will be on site offering a variety of food and beverage options. Coolers are welcome; however, alcohol is not permitted to be brought into the park.
December 2019 Events around Weston include:
+
Symphony of the Americas and Cirque de la Symphonie Holiday Program
Date: 12/07/2019 7:30 PM - 9:30 PM
Location: Cypress Bay High School Theater 18600 Vista Park Boulevard
Symphony of the Americas and Cirque de la Symphonie Holiday Program
Add sparkle to your holidays with the acrobatic stars of Cirque de la Symphonie in an all-new show accompanied by the Symphony of the Americas Orchestra under the direction of James Brooks-Bruzzese, Artistic Director.
General Admission: $20 in advance | $30 at the door the night of the performance
Student Tickets*: $10 in advance | $15 at the door the night of the performance
*with valid student ID
Tickets available for purchase at the following locations: Weston Community Center, 20200 Saddle Club Road & Mia of London Jewelers, 4529 Weston Road
22nd Annual Rotary Run for Tomorrow
Date: 12/08/2019 5:30 AM - 12:00 PM
Location: Cypress Bay High School 18600 Vista Park Blvd.
Half-Marathon and 5K Run/Walk
The 22nd Annual Rotary Run for Tomorrow events include a half-marathon, 5K run/walk, the Mayor's Challenge Cup One-Mile Fitness Walk and the Rotary Fun Fest Community Fitness Festival
Enjoy a festive race day that includes live music, motivational speakers, and sponsor booths with plenty of giveaways. Event features Dri-Fit shirts and beautiful dye-cast medals. Both races begin in Vista Park Boulevard at Cypress Bay High School.
Start Time for the Half-Marathon: 6:20 AM (sharp)
Start Time for the 5K Run/Walk:7:30 AM (sharp)
Mayor's Get Fit Challenge Cup One-Mile Family Health Walk
FREE for Weston Elementary School Students and Their Families
Walk begins: 9:00 AM | Award presentation at 10:30 a.m.
Take a step towards family fitness at this annual event. Weston elementary schools that have at least 10% of their student population participate will win a cash prize of $1,000. The school with the highest participation rate is awarded the Commission Cup Trophy presented by Weston Mayor Daniel Stermer and the City Commission. Prizes are based upon each school's total enrollment.
Rotary Fun Fest
Cypress Bay High School – Bus loop, 18600 Vista Park Blvd., Weston, FL 33332
The Rotary Fun Fest is a free fitness festival open to the entire community – race participation is not required! Visit dozens of vendor booths featuring health and wellness vendors showcasing their products and services, food trucks, fitness competition, massages and health check-ups and giveaways. Children's activities include bounce houses, face painting, paint the fire truck and an obstacle course. Entertainment will be hosted by a live DJ, featuring performances by a variety of bands throughout the day.
Moonlight Movies in the Park
Dr. Seuss' The Grinch (2018)
Date: 12/14/2019 7:30 PM - 9:00 PM
Location: Regional Park 20200 Saddle Club Road
A grumpy Grinch plots to ruin Christmas for the village of Whoville. (Animation| PG | 86 min.)
Bring lawn chairs or blankets and relax…the movie is on us! The full-length feature film is projected onto a giant inflatable screen. Bring your own food and beverages (alcohol is not permitted in the park).
Areas We Serve